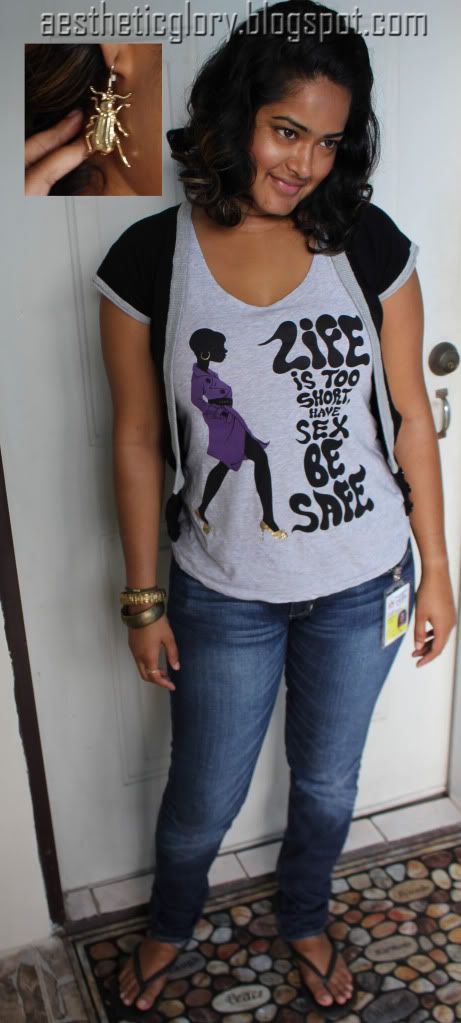 DISCLAIMER: The message on my tank top is for ADULTS ONLY PLEASE! That is 21+ years of age. All you youngins need to ABSTAIN, ABSTAIN, ABSTAAAAIN!
Just another school day outfit. I love graphic tees! This particular tank top is from H&M's Fashion for AIDS 2009 Campaign and it was designed by Estelle. C'mon.. you know, Estelle! "Won't you come over love, so I can show you love. Promise I got enough to give you all that you need baby.."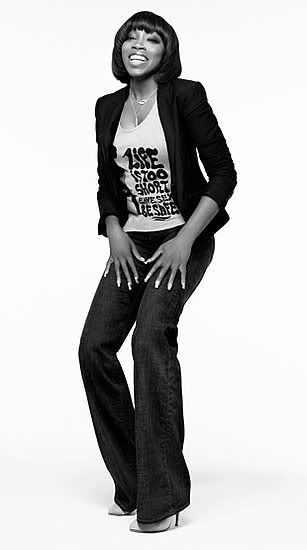 (Photo Credit: FabSugar.com)
Estelle (or her stylist) adds a blazer and some pumps for a more sophisticated look. Don't you just love how versatile t-shirts are? You can go from day to night with the addition of a few key pieces.
It also looks really cute with some black short shorts for a more casual (and less school appropriate) look.
[MMS]
P.S. Yes, those are cockroach earrings! Thelma and Louise (their names) are very dear to me, okay? Heheh I paired them with this outfit to bring out the gold in the girl's shoes and earrings. Plain hoops would work as well.