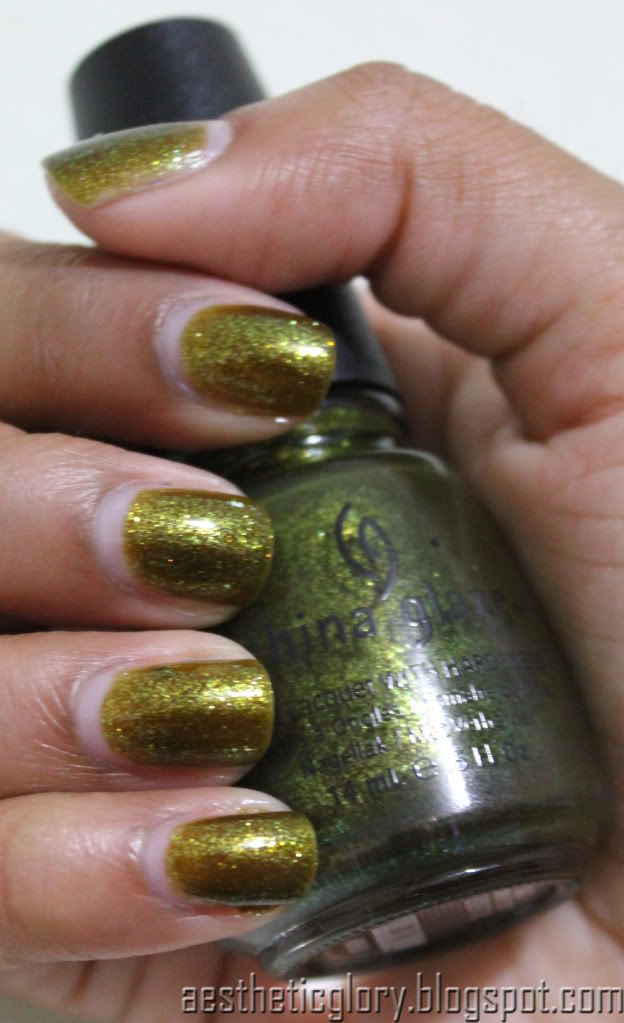 No Flash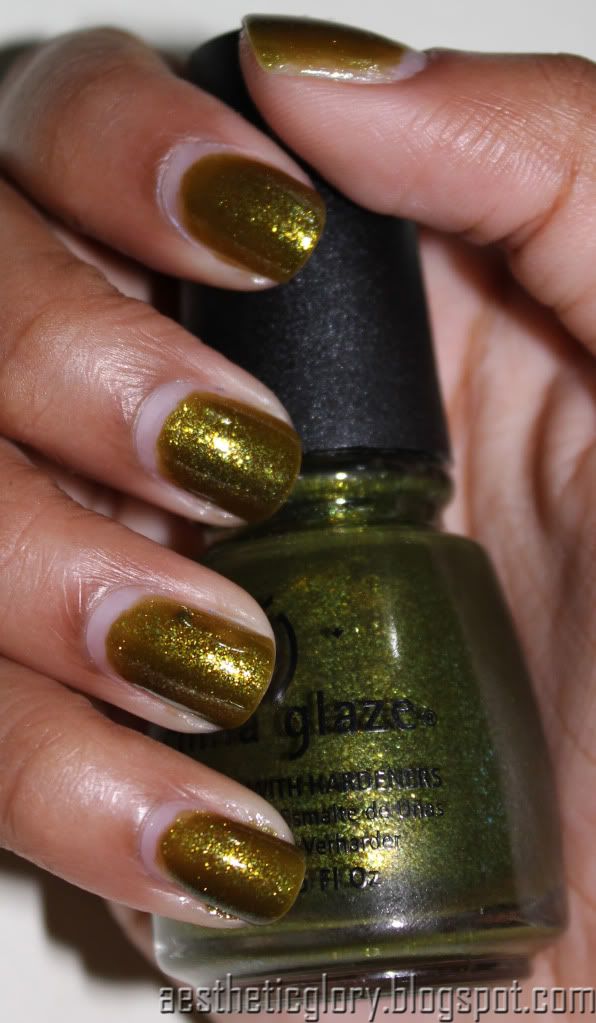 With Flash
China Glaze // Zombie Zest
So weird, my ring finger is smudged in the pic, but I just took a look at it in person it's fine. I don't remember retouching either.. hmm.. too much homemade wine? Possibly.
The color is much more green in the bottle, but inconsistency with bottle color and what you actually get tends to be the case frequently when it comes to glitter or colors with glitter in it. Though, a 3rd and 4th coat might fix that, I have enough problems with peeling nail polish, but that's another blog. Regardless of the difference, I like it. It matches my Christmas Tree. The glitter makes it a festive color despite it's gory name, which I love. Alliteration, Dr. Kublalsingh! I learned something in Intro. to Poetry after all!
It pretty much looks like a moss green with lots of gold glitter.. really unique color!
This color also seems to be a decent dupe for Orly's "It's Not Rocket Science" from their Cosmic FX Collection. Check it out on Temptalia:
here
♥,