Homemade Wine!
Howdy *hiccup* Glories!
I can't celebrate the holidays without some homemade wine! And since we're throwing a Dutch (Potluck) Christmas lime, we decided to get some for the party. Boyfriend got the number to a man in Arima who makes some in your not so average fruit flavors. I expected to get flavors like Apple, Cherry, and Pear, but Mr. Richard Hernandez embraces Caribbean culture and uses flavors like Guava and Five Fingers.
I've had homemade wine before and the bottle has never been so aesthetically pleasing! You can see that he takes pride in the labeling, packaging, and the little details like the names, it's really quite impressive. He likes to refer to his wine as "home based," not homemade. We bought 10 bottles for $460 TTD and got 2 bottles free. Sorry, I'm not sure how much it is per bottle.
The theme of his collection is: WINE & ROMANCE and he's looking to launch it into the market next year. The only change in the packaging will be an added label at the nape of the bottle with it's designated flavor for easy identification. He had a taste testing party the other day and he told me he's still open to opinions and dared me to find any faults! Needless to say, I'm excited to take on his challenge! =]
Desire - Guava
Romance - Pomerac
Pleasure - Five Fingers
Blossom - Paw-Paw
Jewel - Pineapple
Amelio - Blend of different fruits
He also told me he has one called "Laughter", but I'm unsure what flavor it is. He's also currently working on a new blend as well.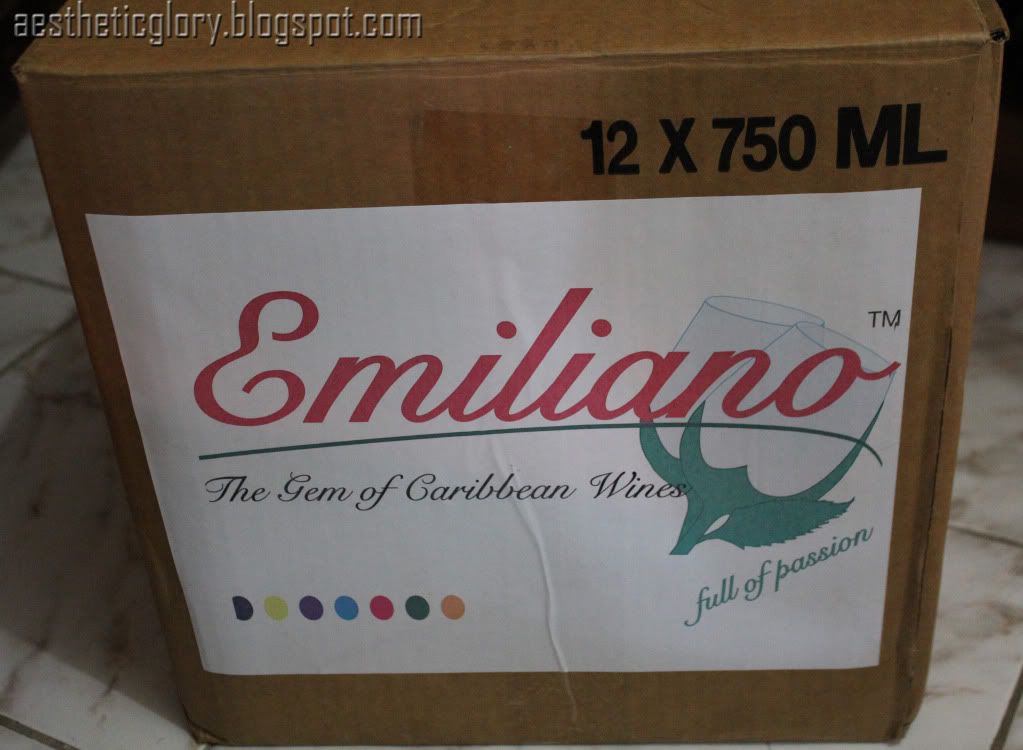 Full of Passion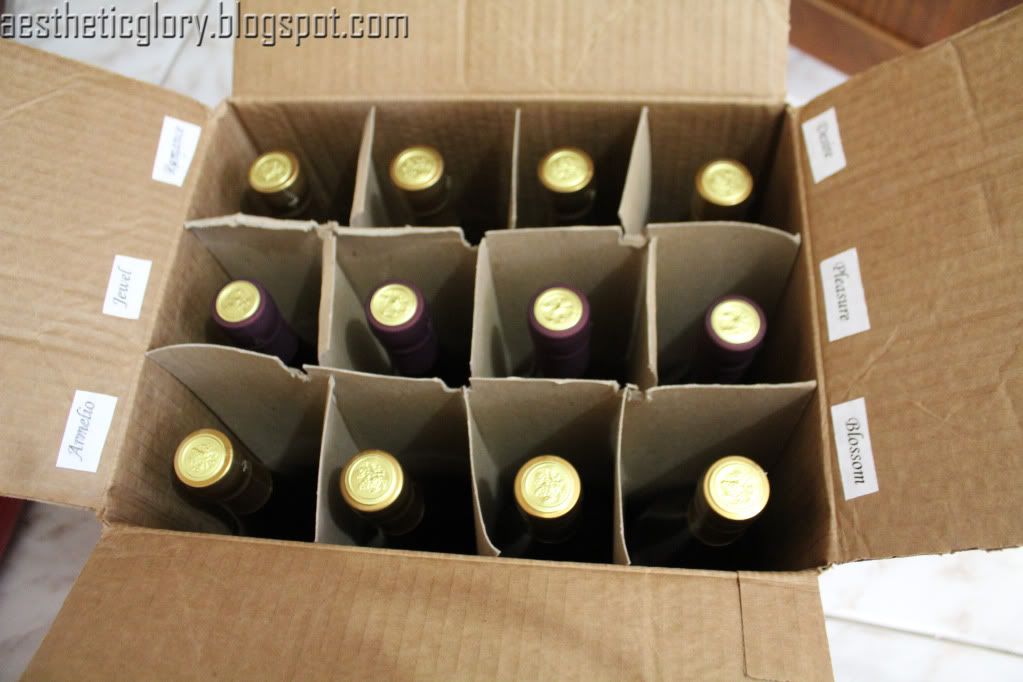 Top: 2 Bottles of Romance, 2 Bottles of Desire
Middle: 2 Bottles Jewel, 2 Bottles of Pleasure
Bottom: 2 Bottles of Amelio, 2 Bottles of Blossom
The other bottles have a beautiful purple seal at the top, ya'll know purple is my color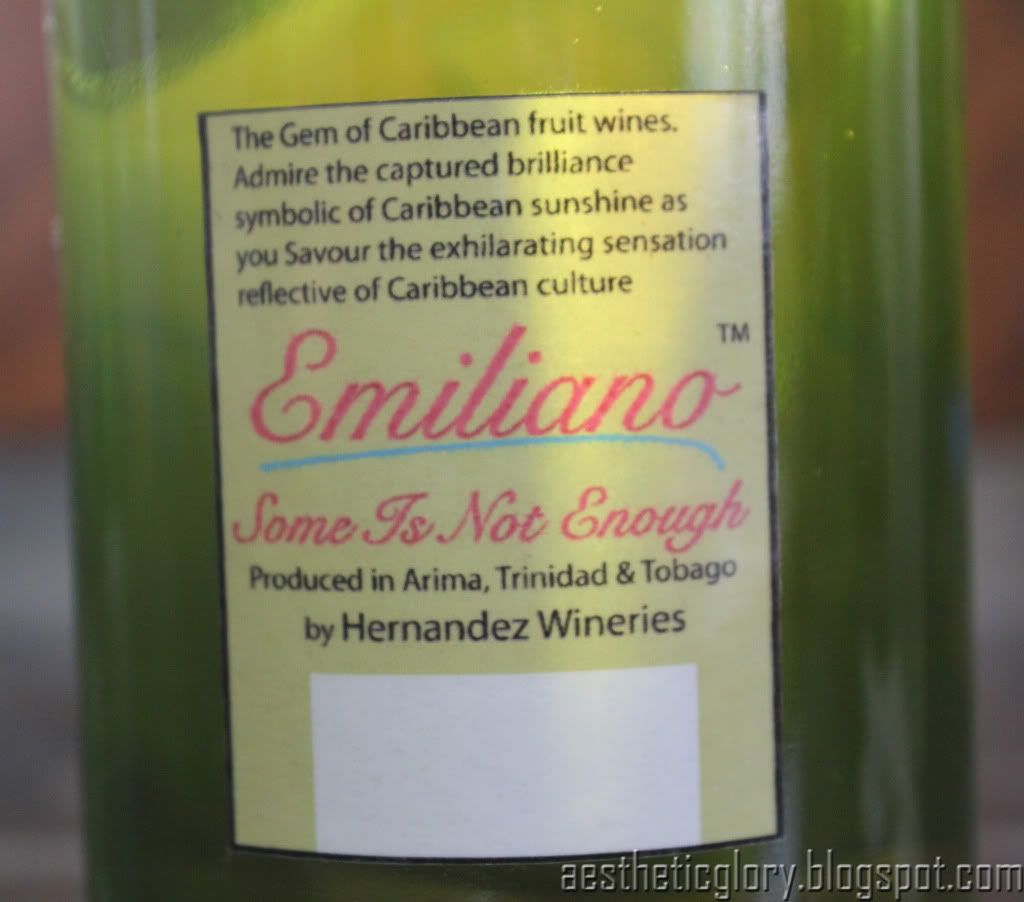 Some is Not Enough! (back of the label)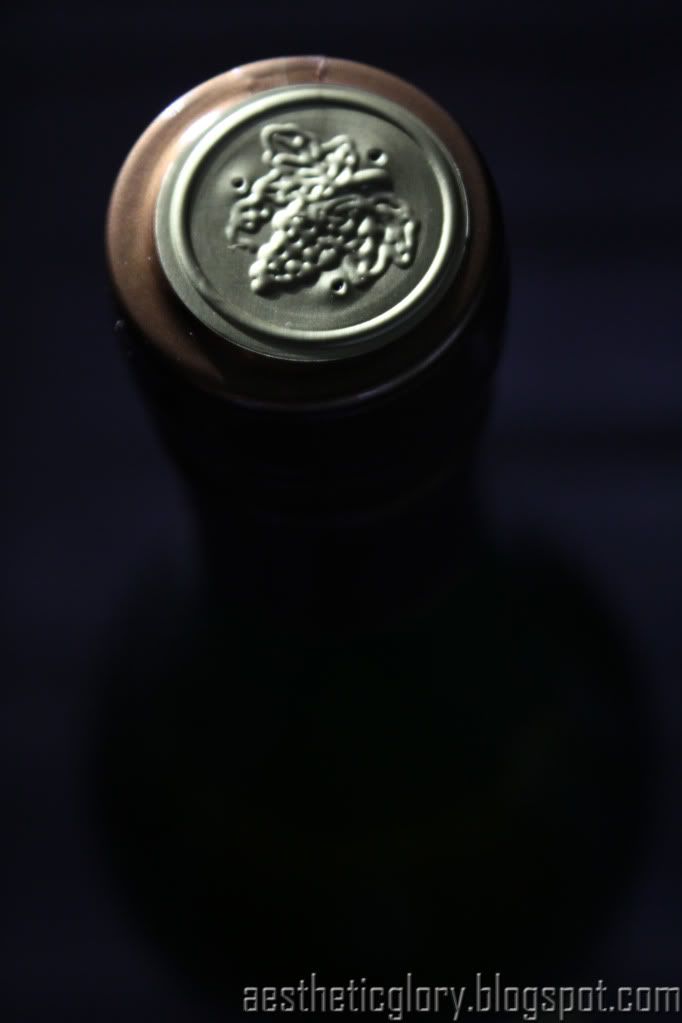 We even got a small sample of Desire. It smells so lovely, just like Guava, and tastes delicious.
If you don't like sweet wines, this isn't for you.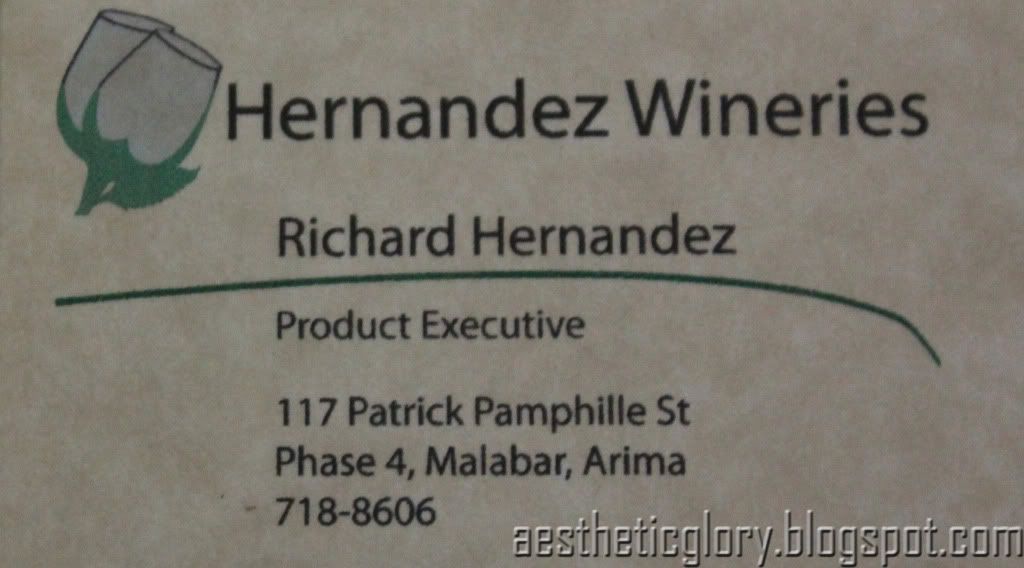 Give him a call - tell him Dale's GF sent you!
[MMS]
P.S. Pomerac is one of my most favoritest fruits ever! If someone would make a perfume out of the smell, I'd wear it. Can't wait to crack the seal on that one and I WON'T be sharing!