I've been absolutely addicted to nail polishes these days. What can I say? I have a weakness for pretty colors. Here are some of my latest buys:
Orly's Galaxy Girl - deep burgundy with blue flecks.. unique color, looks much prettier in person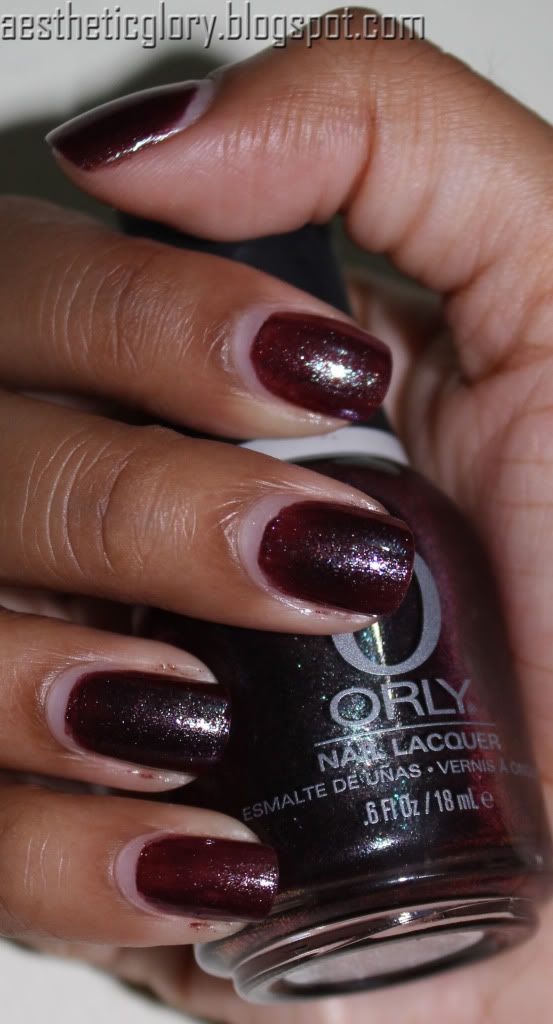 With Flash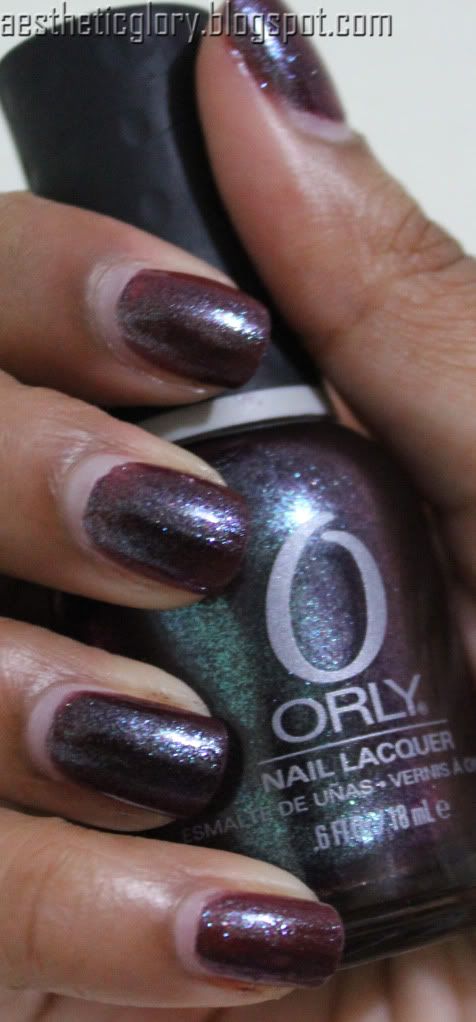 No Flash
China Glaze's Midnight Kiss + Sinful Colors's Snowing Gold - Midnight Kiss is a very metallic pale gold. I layered Snowing Gold, which is very translucent, on top of Midnight Kiss for my ring finger to get a deeper gold.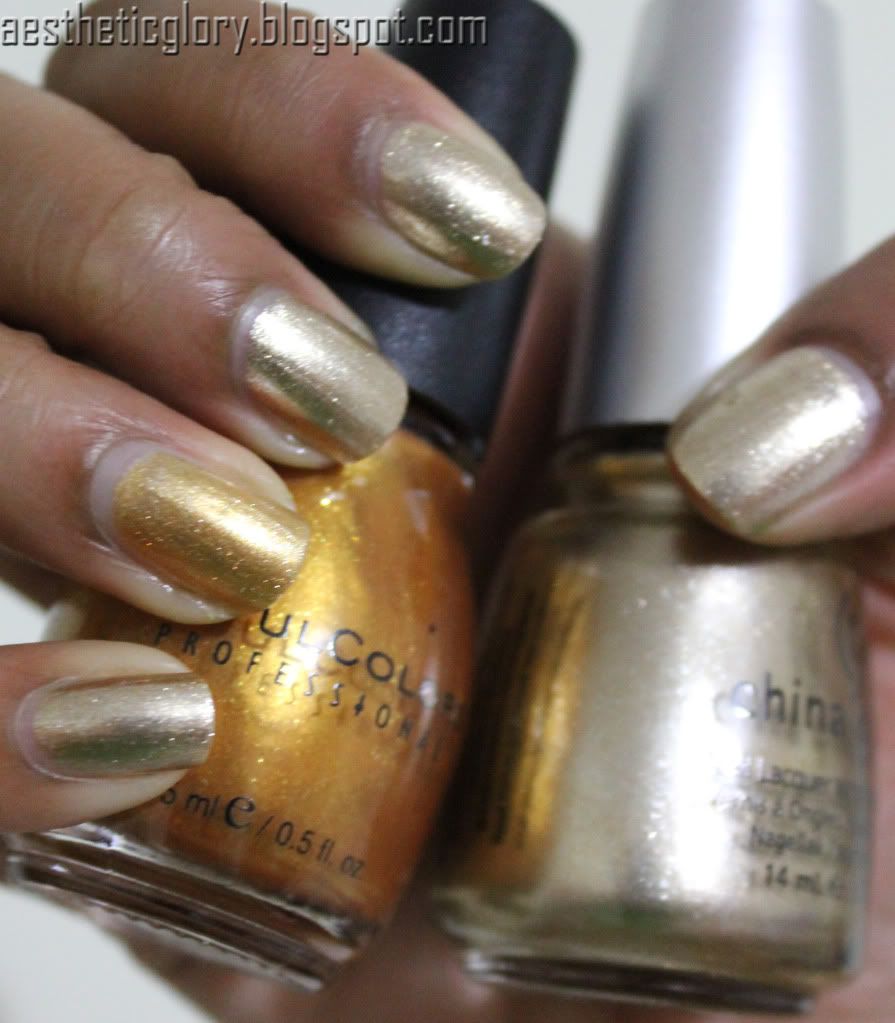 No Flash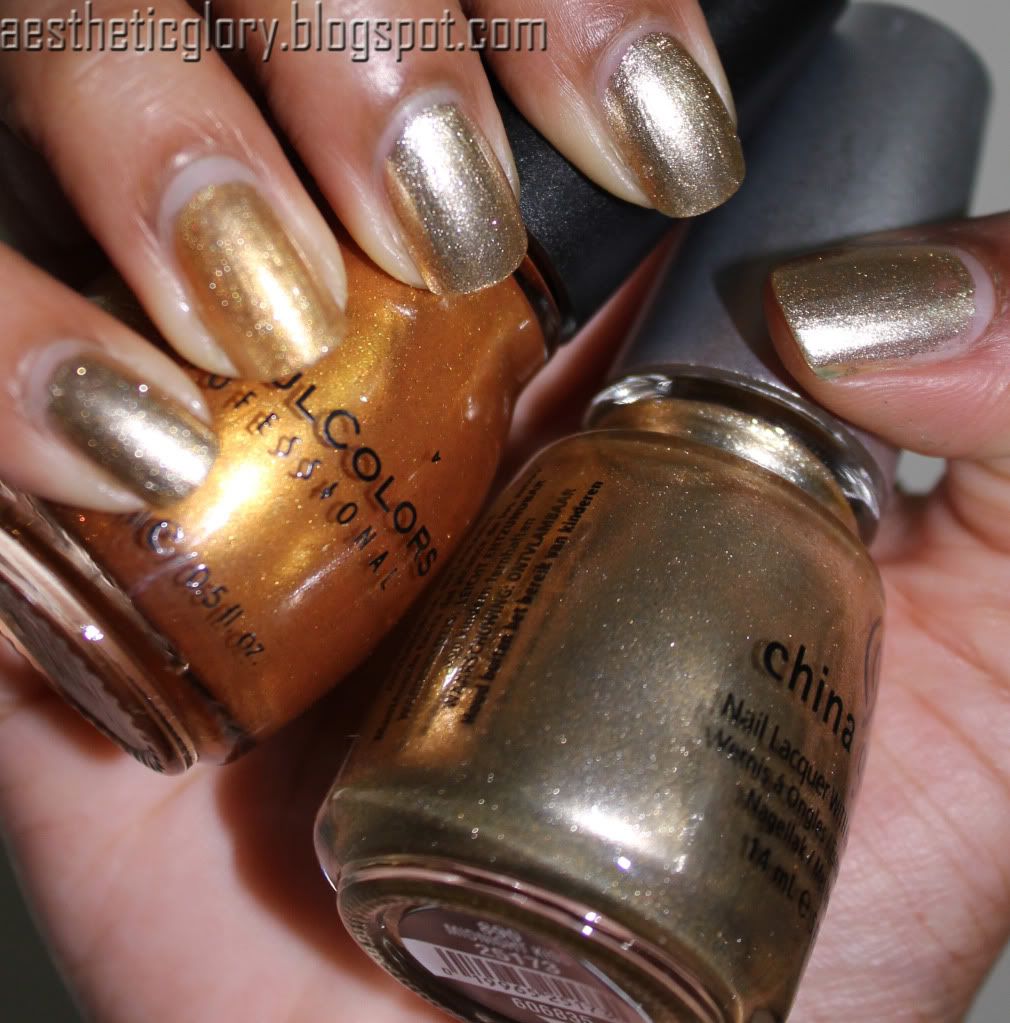 With Flash
China Glaze's Midnight Kiss + Party Hearty -
Currently what I'm wearing now.. I know, Christmas is over, but I LOVE CHRISTMAS and I refuse to let it go already. Party Hearty is lovely, similar to Milani Gems (
click here to see what I mean
), but like most glitter polishes.. you have to glob it on to get maximum glitterage.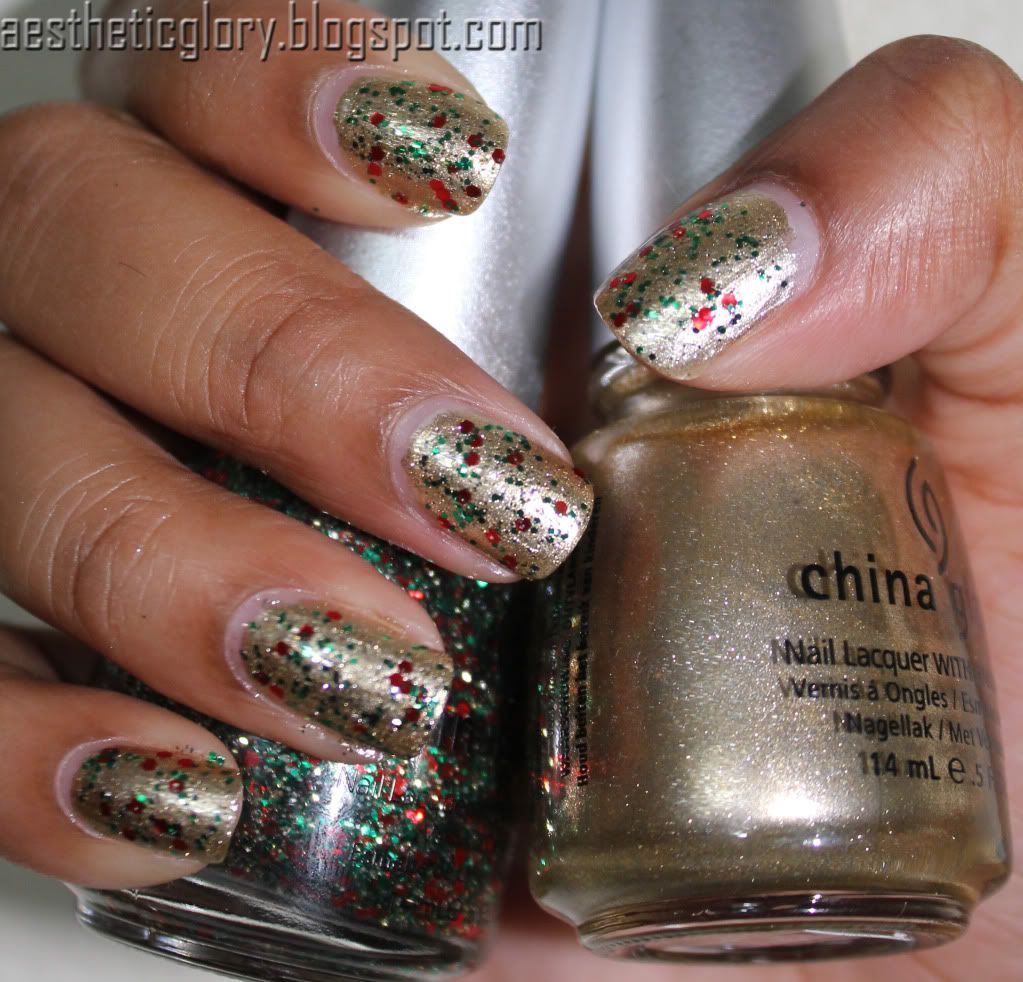 With Flash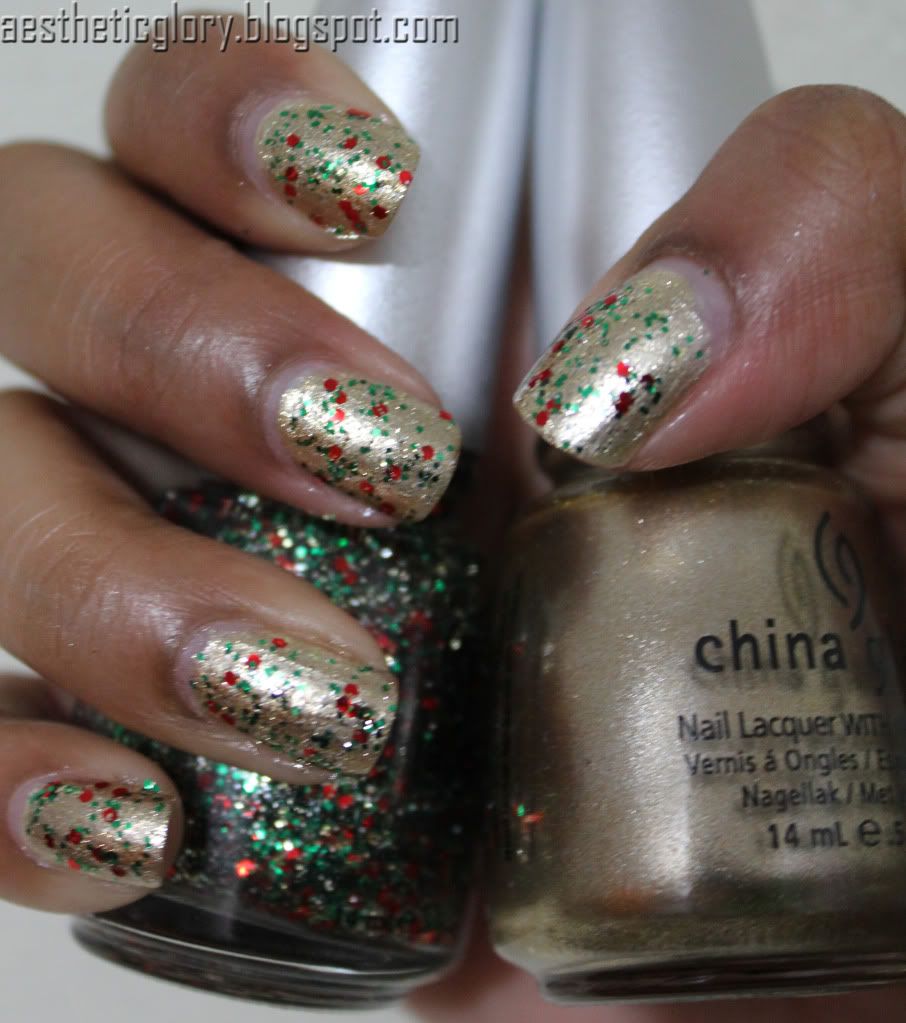 No Flash