Hey Glories,
I recently went to my first wedding of the new year. Naturally, I didn't know the bride nor the groom, so we can safely say another episode of Wedding Crashers has been posted on YouTube for your viewing pleasure. This was actually the reception and the hall was beautiful. The decorations were really lovely, I mean hello! The color scheme included purple! Why wouldn't it be lovely? I had an okay time, Dale didn't wanna dance so we kind of sat the entire night. The food was yummy and they had an *open bar* (oh yea!), but I'm seriously watching my calorie intake so I didn't really indulge. I loooove weddings. It's a celebration of love and I always manage to tear up, at every single wedding I attend, even if I don't know the couple personally. And weddings are great for people watching! Everyone is all decked out and on their best social behavior, I love it!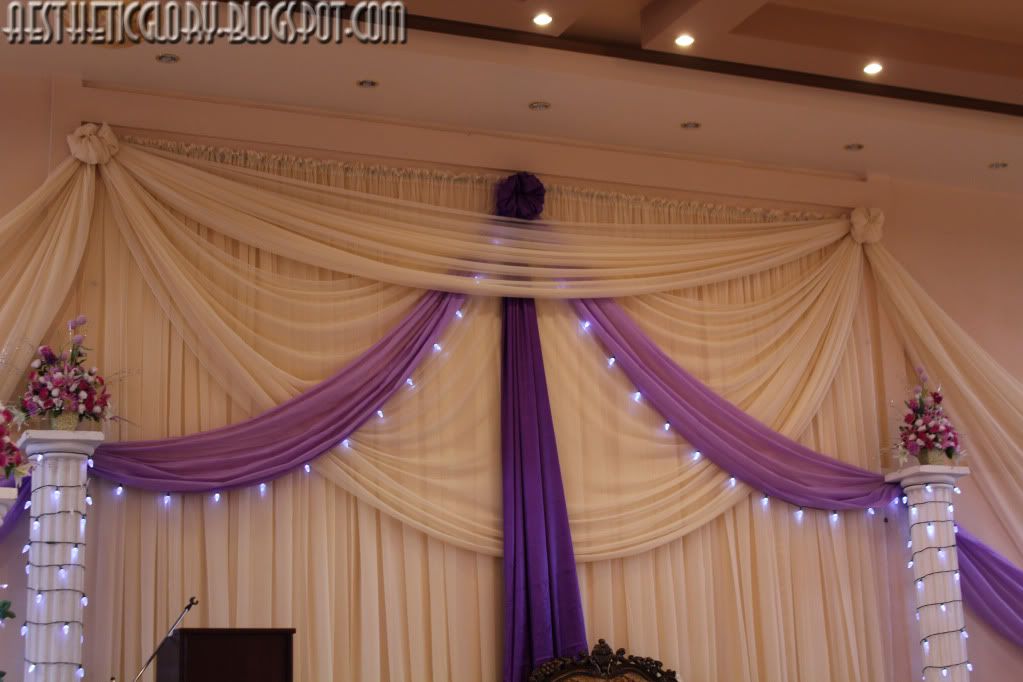 decor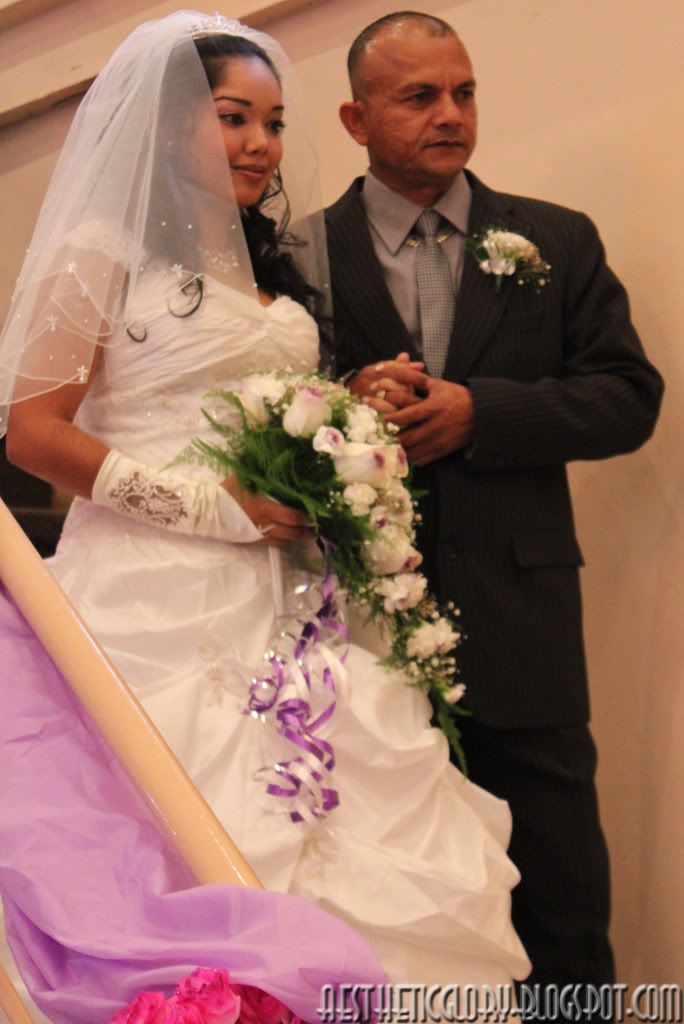 the beautiful bride and her father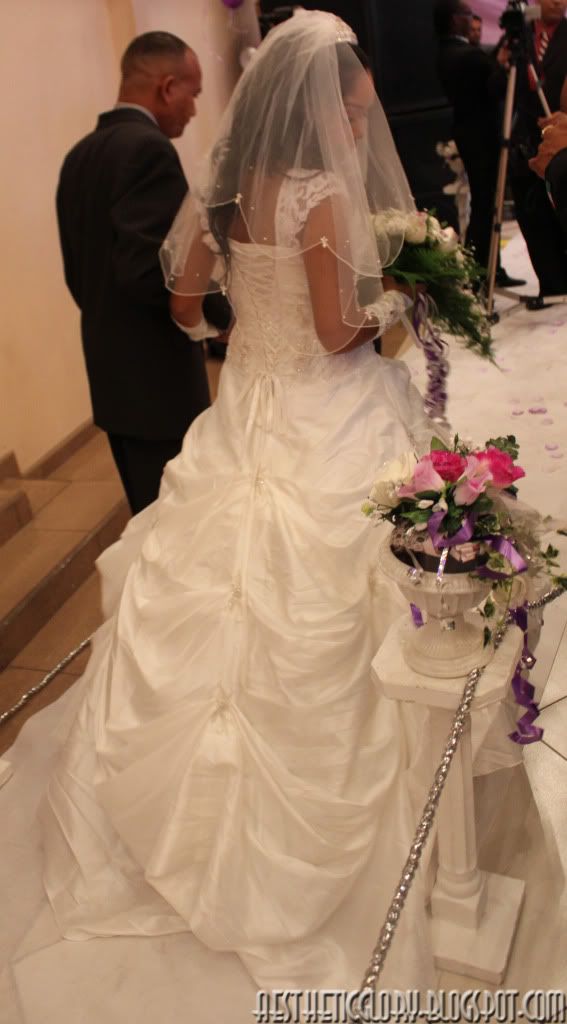 back of the dress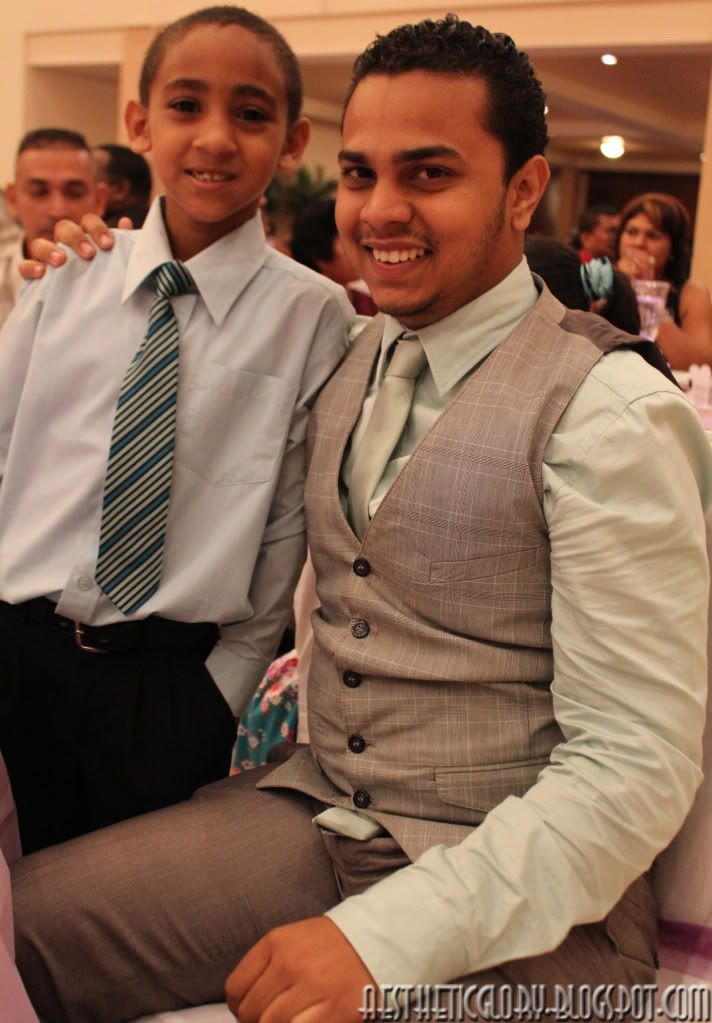 check out these handsome guys!
BB pics:
make-up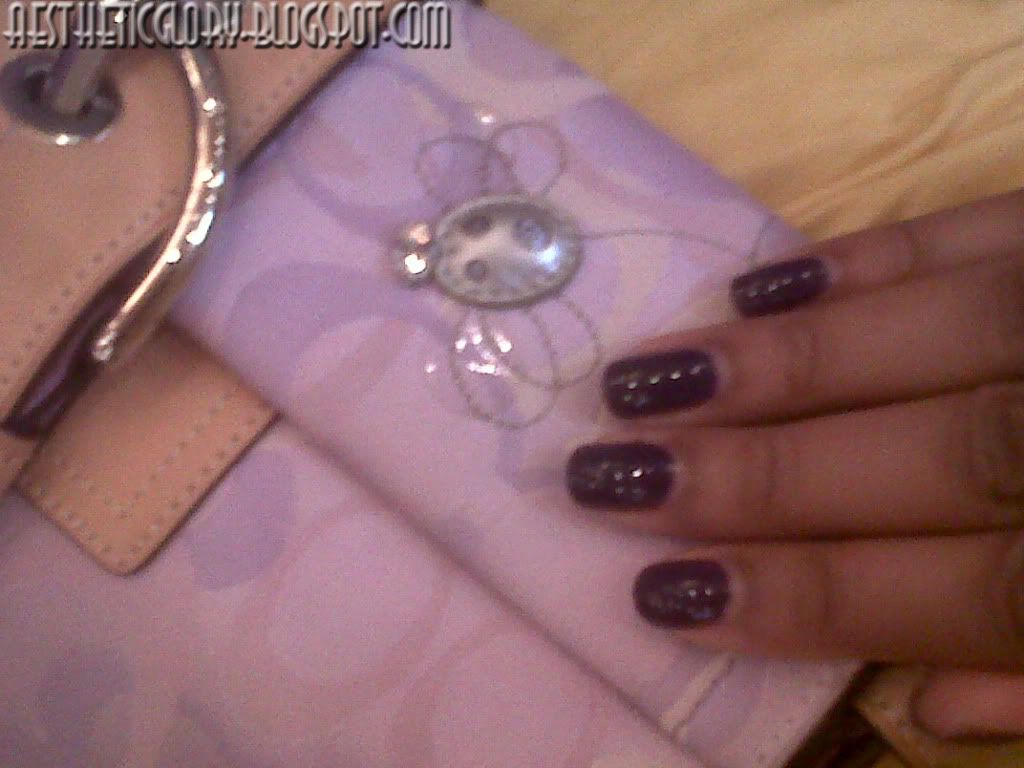 nails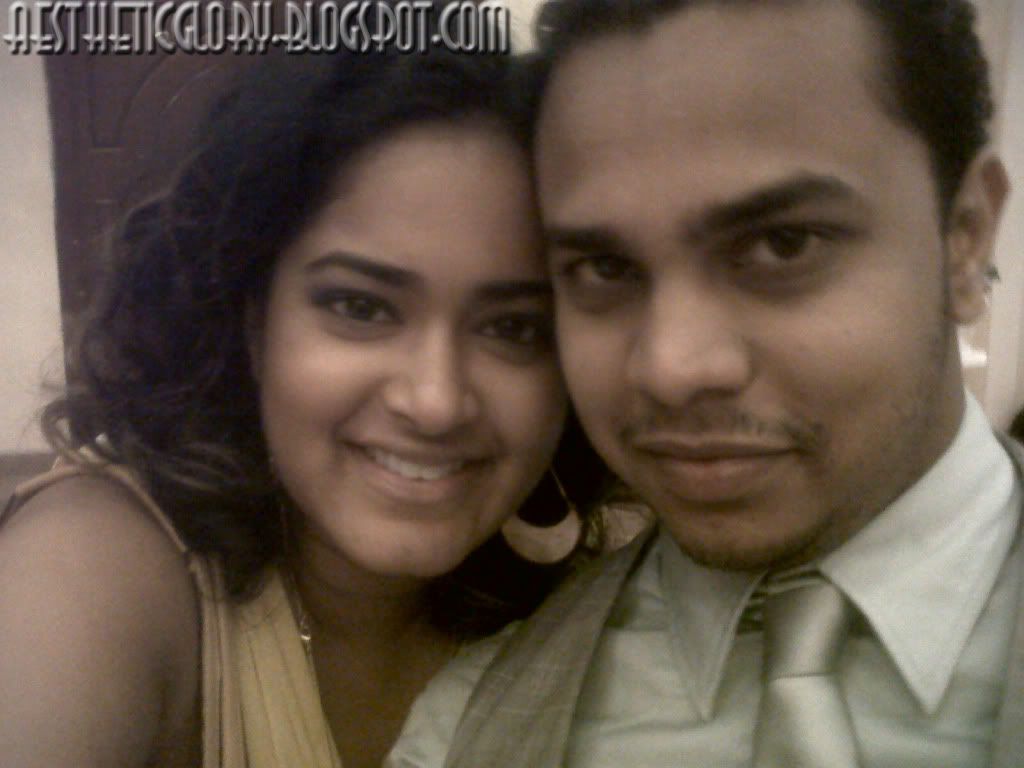 the cutest couple that attended
[MMS]
P.S. Congratulations to Seema & Shane (even though you don't know me), I wish you a very happy and healthy life together!!